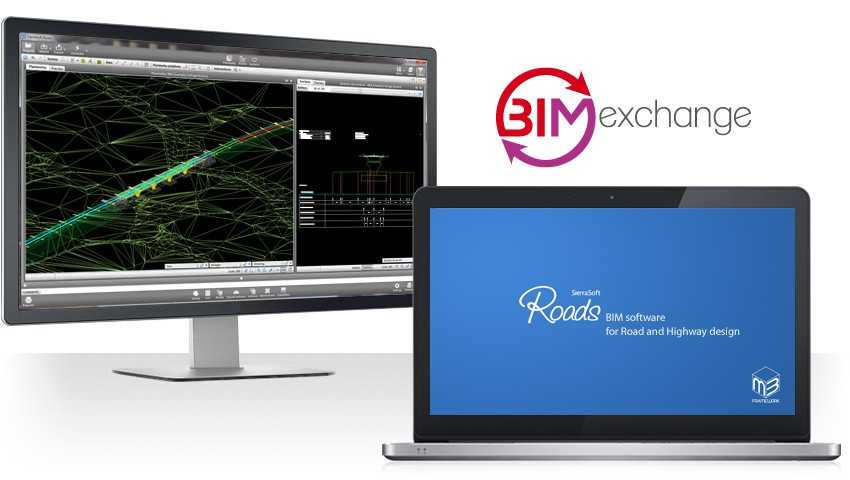 BIM Exchange is an M3 framework feature, available exclusively as part of SierraSoft Subscription, for managing BIM-based projects. BIM exchange is used to integrate topography works, infrastructure design and construction within the processes, guidelines and tools used for BIM.
BIM Exchange is open and can be customized; it inserts your topography work into the BIM design process, adapting it to the workflow requirements and defined standards.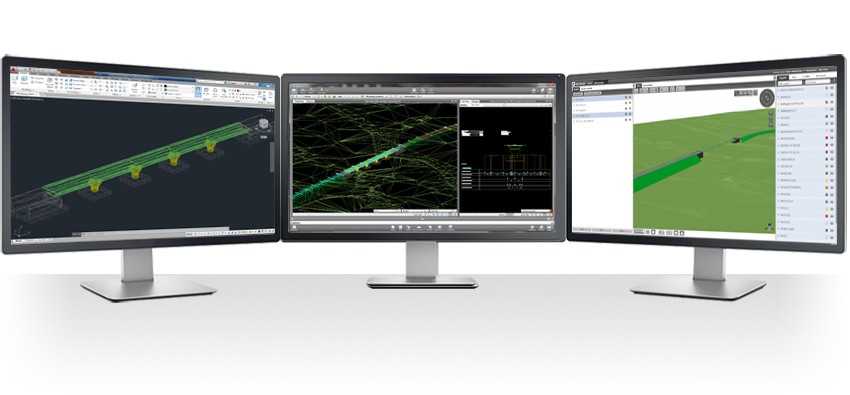 Collaborate and share information with other software becomes simple; BIM exchange allows you to import and export data in several BIM standard formats as well as read other well-known formats.
You can import, for example: information about the Tekla structures; information regarding buildings and artifacts by Autodesk Revit or ArchiCAD Graphisoft; Information about infrastructure projects from AutoCAD Civil 3D, etc.
The range of managed formats allows levels of collaboration and sharing which covers the entire life cycle of a construction. Among the most common open standards are managed the IFC standard (till IFC4 version) and the LandXML format. Among the managed file formats we find file formats for topographic data and land surveying data, data project file formats, construction file formats, and file formats to manage the control of machinary such as:
dozers, escavators, motor graders, scrapers, etc.
Modeling and remodeling of the information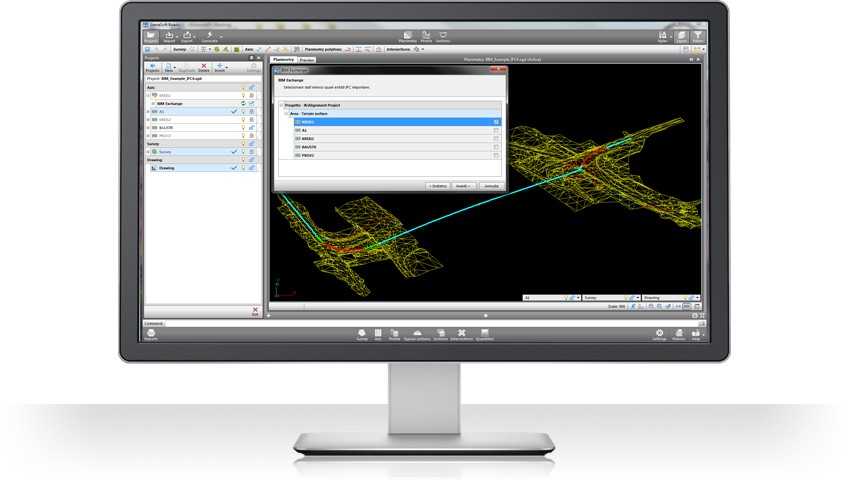 If the available information is stored in files that are non-standard size or not modeled, the BIM exchange modeling engine will alter the structure of the information and then restructure it through remodeling processes based on rules set out by the user. The re-modeled data can be easily used within the SierraSoft software or be shared with other third-party applications.
Cloud storage and cloud sharing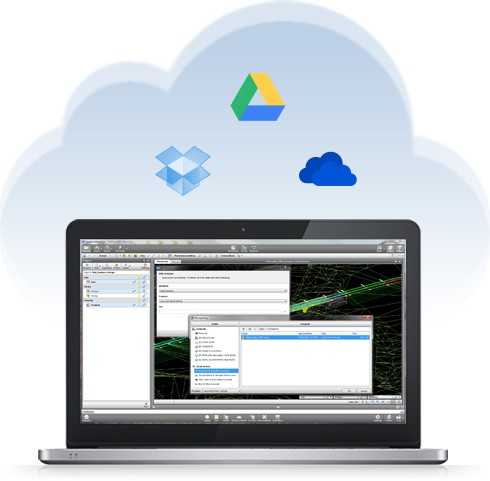 Your data and information, handled by other processes, can reside either locally on your PC or on the Internet Cloud. You can configure access to both simple storage services or to file sharing services (Dropbox, Drive, OneDrive).
With BIM exchange, team working on a project is simple; you can divide the project into several parts and between different people, even in different places, and keep everything in sync by defining the rules of sharing and access.
The approach to teamwork also includes teams working with third-party software by extending the collaboration and sharing with all the parties that manage the project.
A notification system informs the user when information updates within the team, are available.
ACE-Hellas S.A.
Integrated Solutions