SAP2000 v25.0.0 Release Notes


STRUCTURAL ANALYSIS AND DESIGN
LEARN ABOUT THE NEW FEATURES
IN THE LATEST RELEASE
ΤΩΡΑ ΜΠΟΡΕΙΤΕ ΝΑ ΑΝΑΒΑΘΜΙΣΕΤΕ ΣΤΗ ΝΕΑ ΕΚΔΟΣΗ ΤΟΥ ΚΟΡΥΦΑΙΟΥ ΠΡΟΓΡΑΜΜΑΤΟΣ
The SAP name has been synonymous with state-of-the-art analytical methods since its introduction over 30 years ago
SAP2000 has proven to be the most integrated, productive and practical general purpose structural program on the market today.
Now you can harness the power of SAP2000 for all of your analysis and design tasks, including small day-to-day problems.
BIM Compatible
Increase your efficiency with bi-directional links to the industry leading BIM products.
International Design Codes
Whether the project is local or overseas, design codes from around the globe are available for steel, concrete, aluminum and cold form design codes.
Application Design Interface (API)
Employ the API to build custom plugins or powerful spreadsheets to increase efficiency in your workflow.
A tree-structured Model Explorer has been added for faster navigation around the model. This can be used to define and assign properties and loads, review model geometry, control the display, and perform other functions.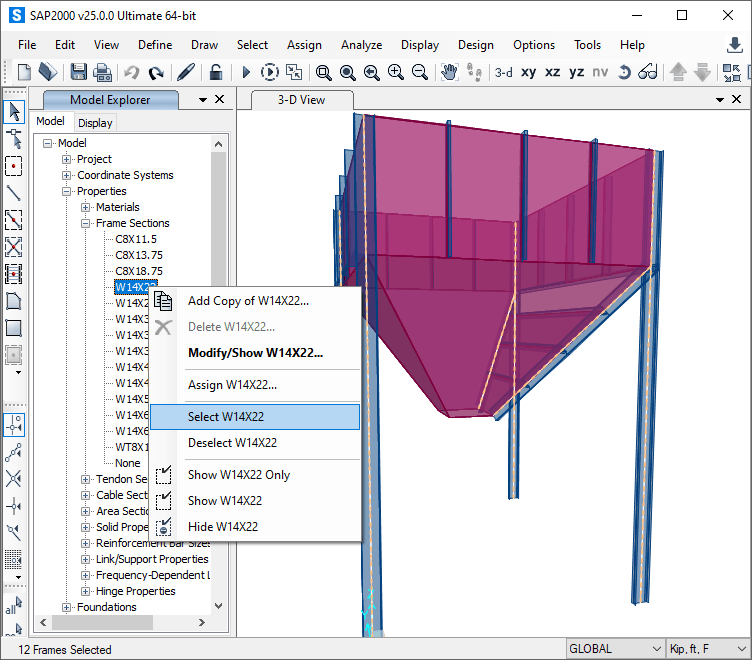 Auto-wind load, auto-seismic load, and response-spectrum functions based on ASCE 7-22 have been added.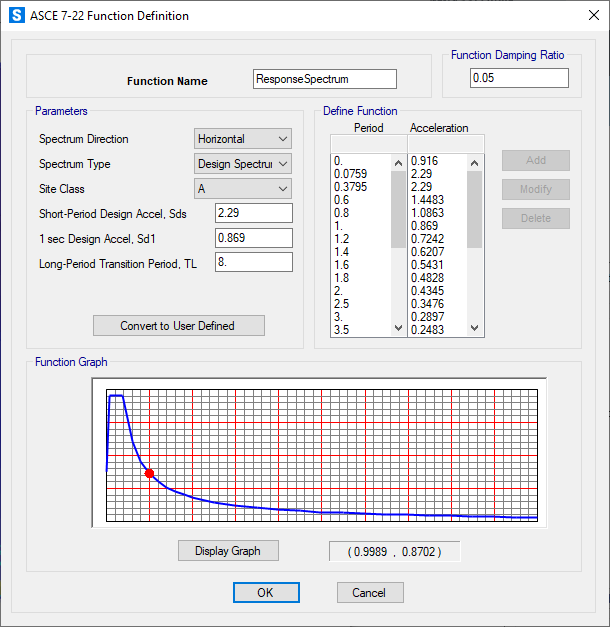 Auto-wind load, auto-seismic load, and response-spectrum functions based on NBCC 2020 have been added.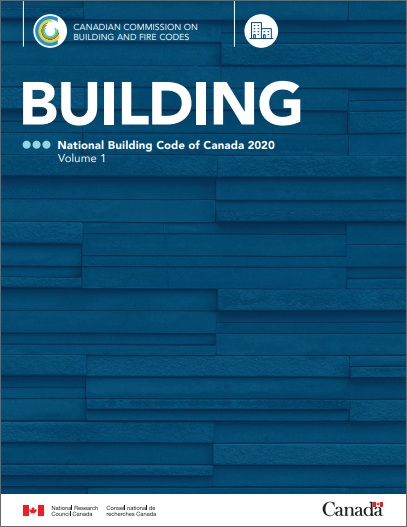 Auto-wind loading according to NBCC 2015 now handles the dynamic procedure for open and rough terrain.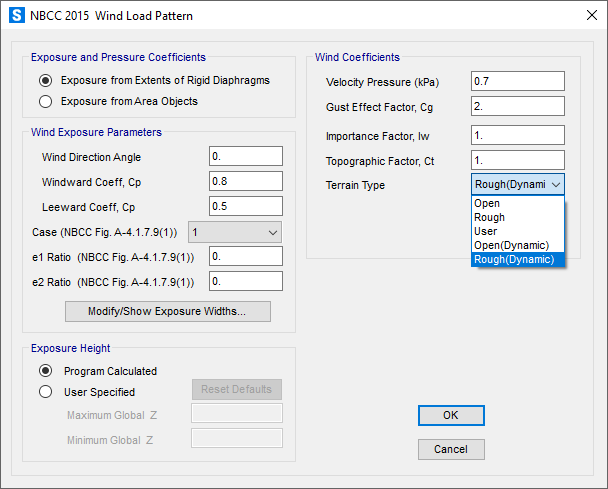 JGJ/T 483-2020 high-strength steel materials have been added to the Chinese material library.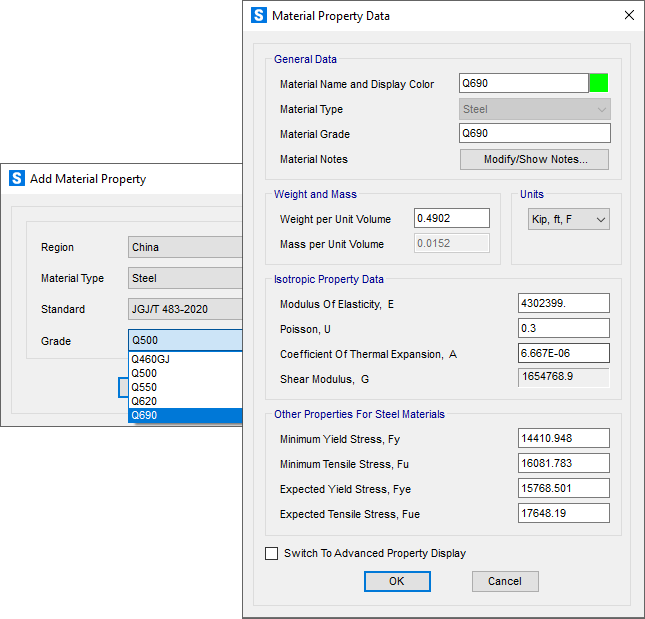 Detailed data for a single database table row is now available.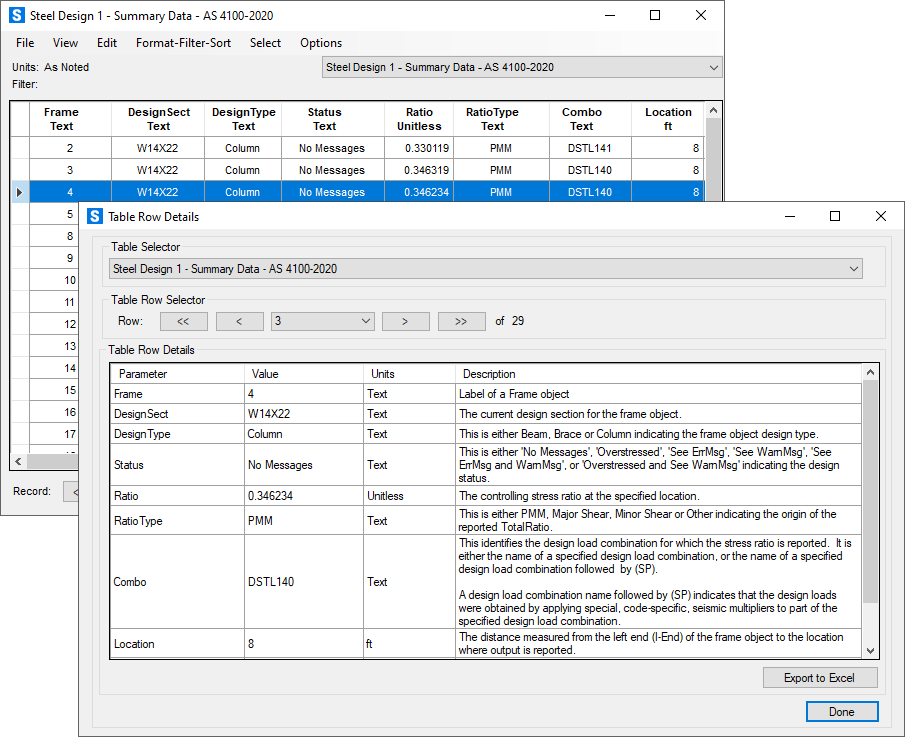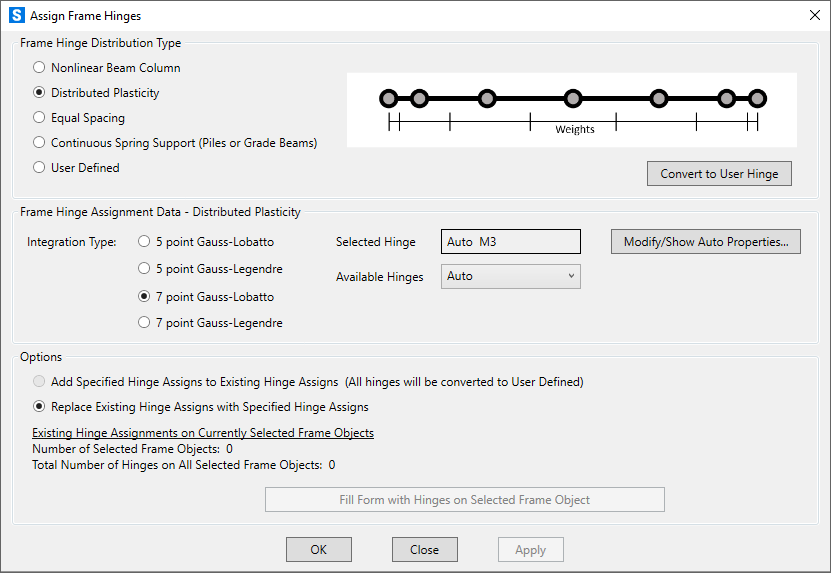 Frame hinge assignment presets, including distributed plasticity, are now available.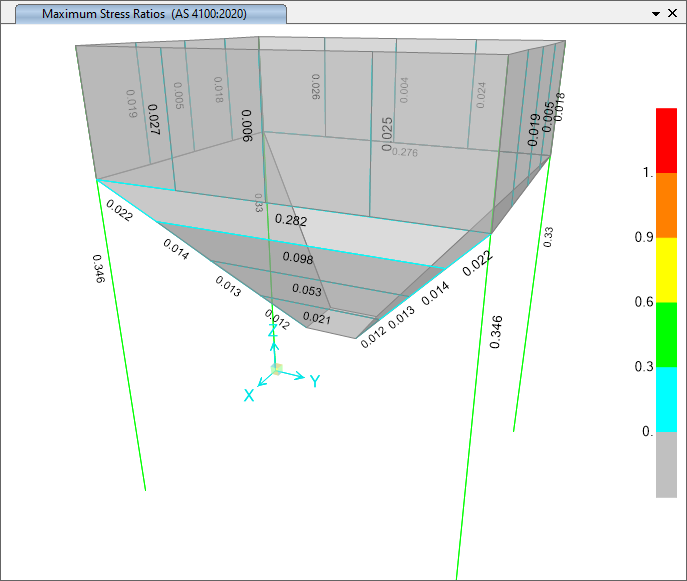 AS 4100-2020 steel frame design is now available.
DirectX Graphics

DirectX graphics have been enhanced for quality and speed. Lightning-fast DirectX graphics with full 2D and 3D drafting and selection capability. DirectX graphics with hardware-accelerated graphics allow for navigation of models with fly-throughs and fast rotations.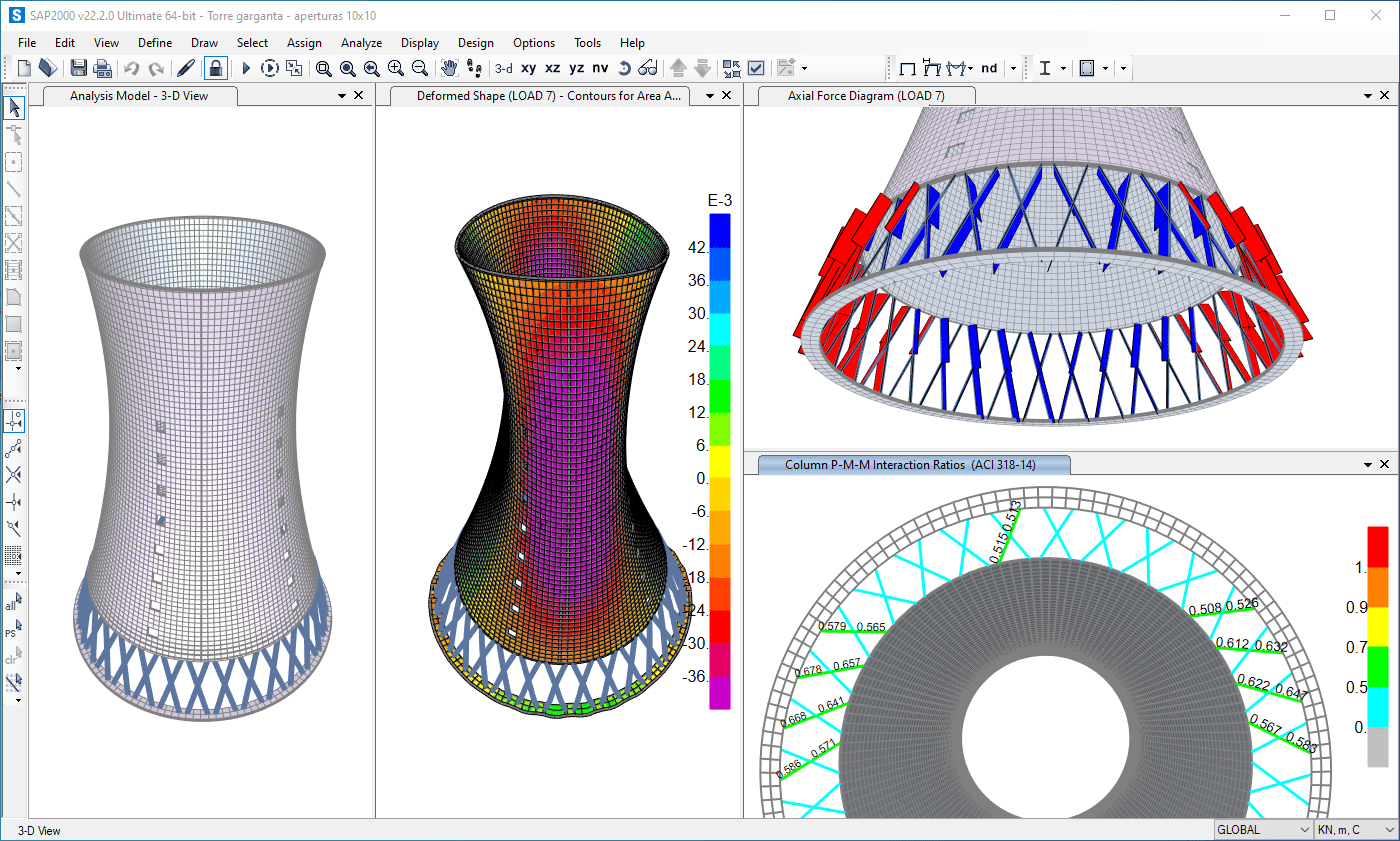 SAP2000 offers a single user interface to perform modeling, analysis, design, and reporting. The customizable SAP2000 interface allows users to define window layouts and toolbar layouts.
SAPFire® Analysis Engine
CSI solvers have been tried and tested by the industry for over 45 years. The SAPFire Analysis Engine can support multiple 64-bit solvers for analysis optimization and can perform both eigen analysis and Ritz analysis. Parallelization options are available to take advantage of multiple processors.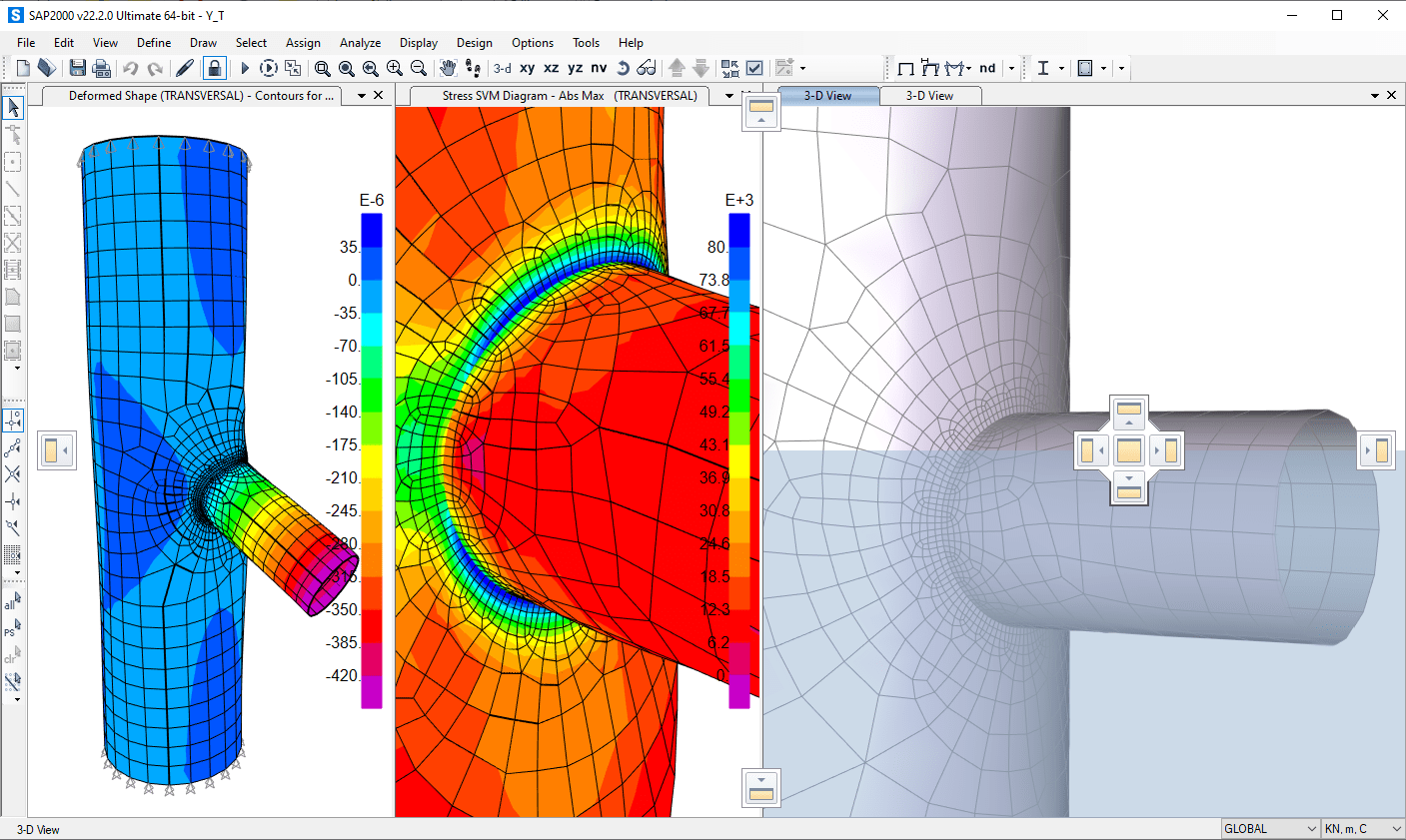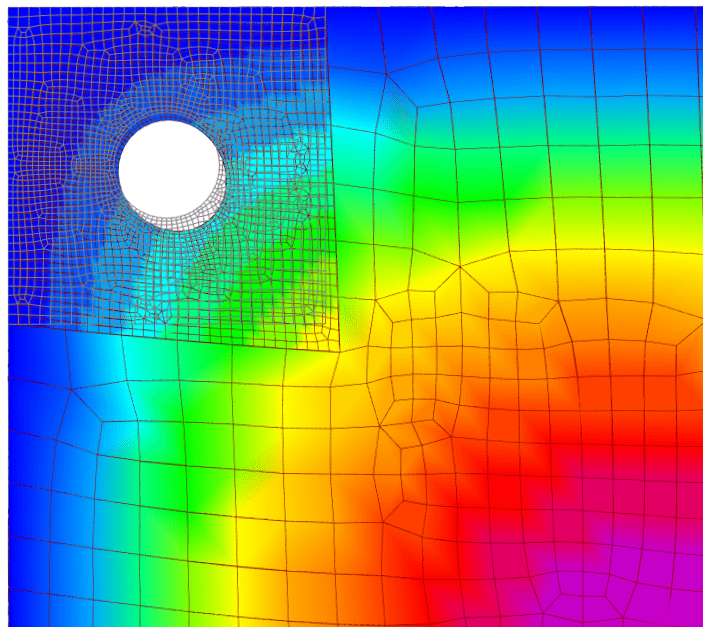 Sophisticated and efficient meshing techniques

Engineers have many options when it comes to mesh generation in SAP2000. Notable meshing features include the ability to merge independently defined meshes among frame, shell and solid objects, coordinate tessellation with object orientation, and observe material boundaries to establish effective aspect ratios.
THE INDUSTRY STANDARD FOR STRUCTURAL ANALYSIS
The SAP2000 name has been synonymous with state-of-the-art analytical methods since its introduction over 45 years ago.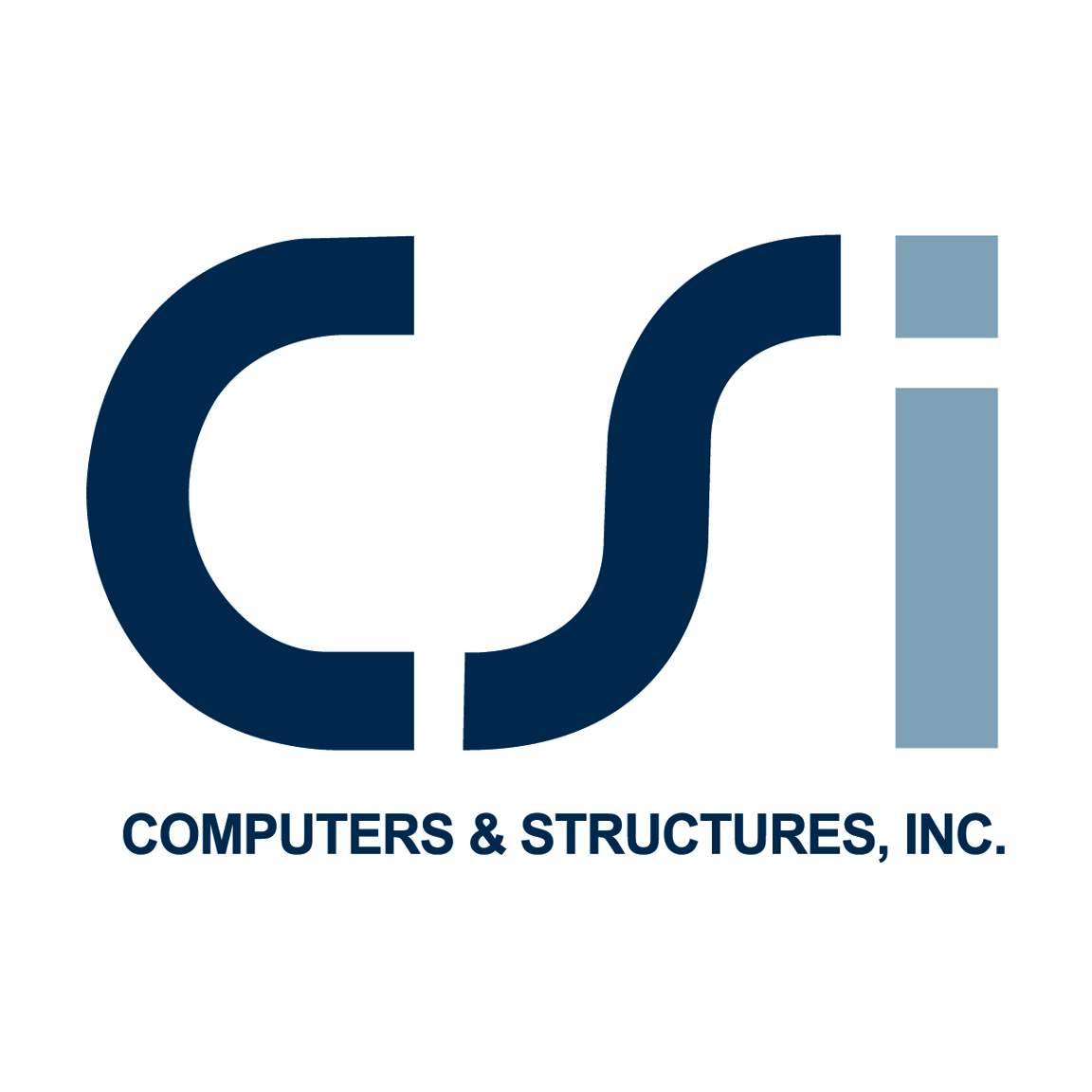 Λογισμικο συνωνυμο των πιο συγχρονων μεθοδων για την αναλυση & το σχεδιασμο κατασκευων
Τα προγράμματα της CSi αποτελούν εδώ και 42 χρόνια συνώνυμα των πιο σύγχρονων μεθόδων ανάλυσης κατασκευών.
Επικοινωνήστε
Optimize Your Business Today!