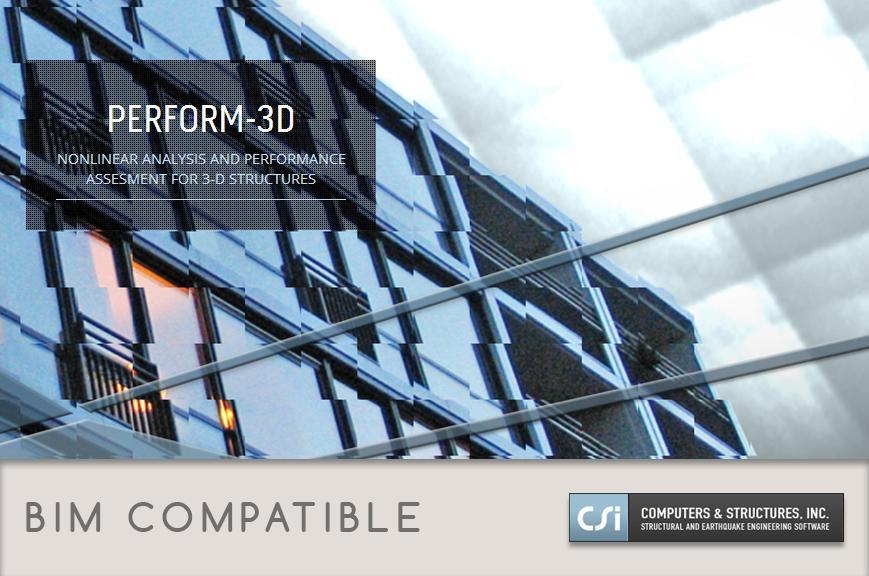 PERFORMANCE-BASED DESIGN OF 3D STRUCTURES
Μη Γραμμική Ανάλυση και Εκτίμηση Αντοχής Τρισδιάστατων Κατασκευών
Processor
Minimum: Intel Pentium 4 or AMD Athlon 64
Recommended: 9th generation Intel Core i5/i7/i9, AMD Ryzen 5/7/9 with Zen 2 architecture, or better desktop CPU
A 64-bit CPU is required
Operating System
Microsoft® Windows 8.1 or Microsoft® Windows 10
64-bit processor
Video Card
Minimum: Supporting 1080p (1920×1080) resolution and 16 bits colors for standard (GDI+) graphics mode
Recommended: Discrete video card with NVIDIA GPU or equivalent
For better graphics quality in terms of anti-aliasing and line thickness, the device raster drawing capabilities should support legacy depth bias.
Memory
Minimum: 8 GB RAM
The problem size that can be solved and the speeds for solution & response recovery increase considerably with more RAM.
Disk Space
6 GB to install the software.
Additional space will be required for running and storing model files and analysis results, dependent upon the size of the models
Recommended: 500GB or larger PCIe Solid State Drive (SSD). External and network drives are not recommended.