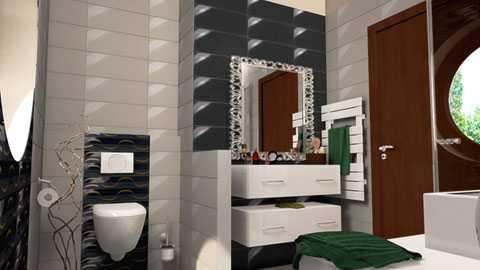 Tiles from manufacturers
Ready to use tiles
You can find and download ready to use tiles from the ARCHLine.XP Showroom and apply them on any surfaces right away. Find the tile best fits the current design or use it for a complex tiling style and use them in your design.
Tiles from images
If you find an image of a tile on a webpage you can easily use it on your 2D and 3D plans using ARCHLine.XP! You can insert images and use them as textures for surface materials. After setting up the proper size, you can even set up the shininess, the reflection, the roughness and other properties of the material to make it similar to the original.
Custom patterns? No problem!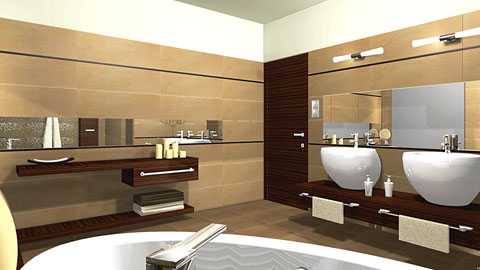 Custom patterns? No problem!
Custom patterns
Not only custom image based tiles are supported, but you can even design your custom complex patterns and use them on any surface of the design.
Painted surfaces, posters and wallpapers
If you need painted surfaces, wallpapers or large size posters on surfaces you can represent them with ease in ARCHLine.XP, it is just as simple as adding custom tiles to the libraries. You can download ready to use materials from the Showroom, create you own materials using images, or colours.
Why you should choose the ARCHLine.XP Tiling tools?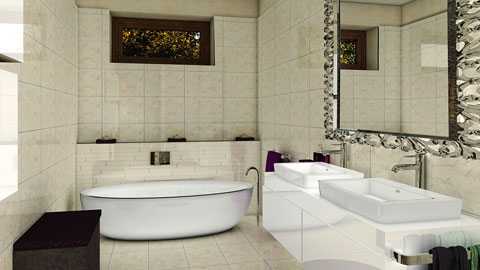 Why you should choose the ARCHLine.XP Tiling tools?
User friendly
You can try various versions of the same bathroom in just minutes! The tools are easy to learn for beginners and hold interesting possibilities for the advanced users as well so you can create virtually any type of tiling layout on the surfaces!
Full documentation and listing
Details, visuals and listing – these are all essential for the design and using the tools of ARCHLine.XP you can create the perfect result. The software will also create listing for the areas decorated and even the full and cut tiles will be calculated.
ACE-Hellas S.A.
Integrated Solutions