Each and every kitchen is unique and designing it takes a long time. Or  does it?  
Use the Kitchen Design tools to create individual kitchen layouts quickly and efficiently, with just ONE CLICK. Evaluate several alternatives  within minutes.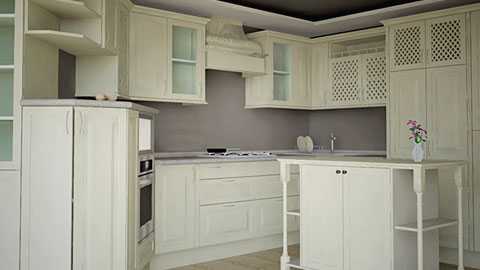 Design from catalogue
Ready made catalogue items
With the help of the Kitchen Design tool you can create complete kitchen layout to include base cabinets, worktops, wall units and accessories in just a minute.
Extend the libraries
You can freely extend the list of catalogue items in the libraries of the software by downloading ready- made objects, or by creating custom made items which can become a part of the kitchen layout.
Customize
Not just the size, but also the style, the surface finishes available for furniture are fully customizable. You can test multiple versions of the same layout in just minutes and keep the one you like best.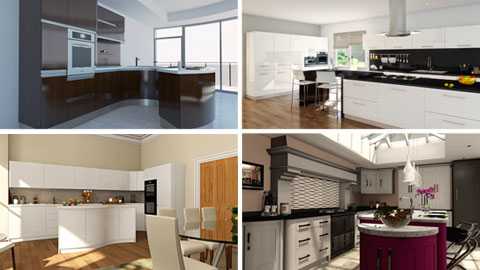 Bespoke? No problem!
Bespoke furniture
Thanks to the open approach of the Kitchen Designer tool you can create all the different types of bespoke items on your own and you extend the catalogue with them. It is just as easy as working with the built-in furniture. All items will match each other in size and style no matter if they are ready made or bespoke.
Arched items
Thanks to its fexibility, you can create and work with arched shapes and use them on your plan. It is just as natural as regular items.
Desing in any style
Is it classic or modern, real wood or laminated? The possibilities are unlimited!
Why should you choose ARCHLine.XP Kitchen Desing?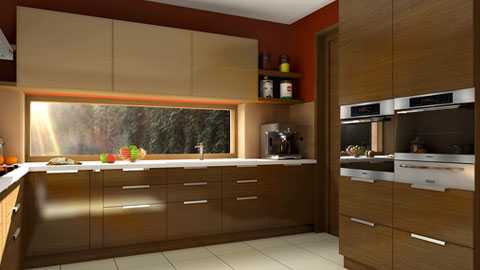 Why should you choose ARCHLine.XP Kitchen Desing?
User-friendly
The Kitchen Design tool offers an intuitive workflow. Changes are immediately displayedand you can decide on the best possible layout by going through different versions of the kitchen layout and making changes in the process
Fresh, modern, easy to use, innovative
Just like other ArchLine.XP tools, the Kitchen Design tools are also easy to learn by yourself even if limited or no experience with similar software,yet you will continuously explore more and more possibilities as you work with it.
Full documentation
Precise details, 3D visuals, elevation views, listings to name a few very important products of a kitchen design and they can all be created with the design tools of ARCHLine.XP.