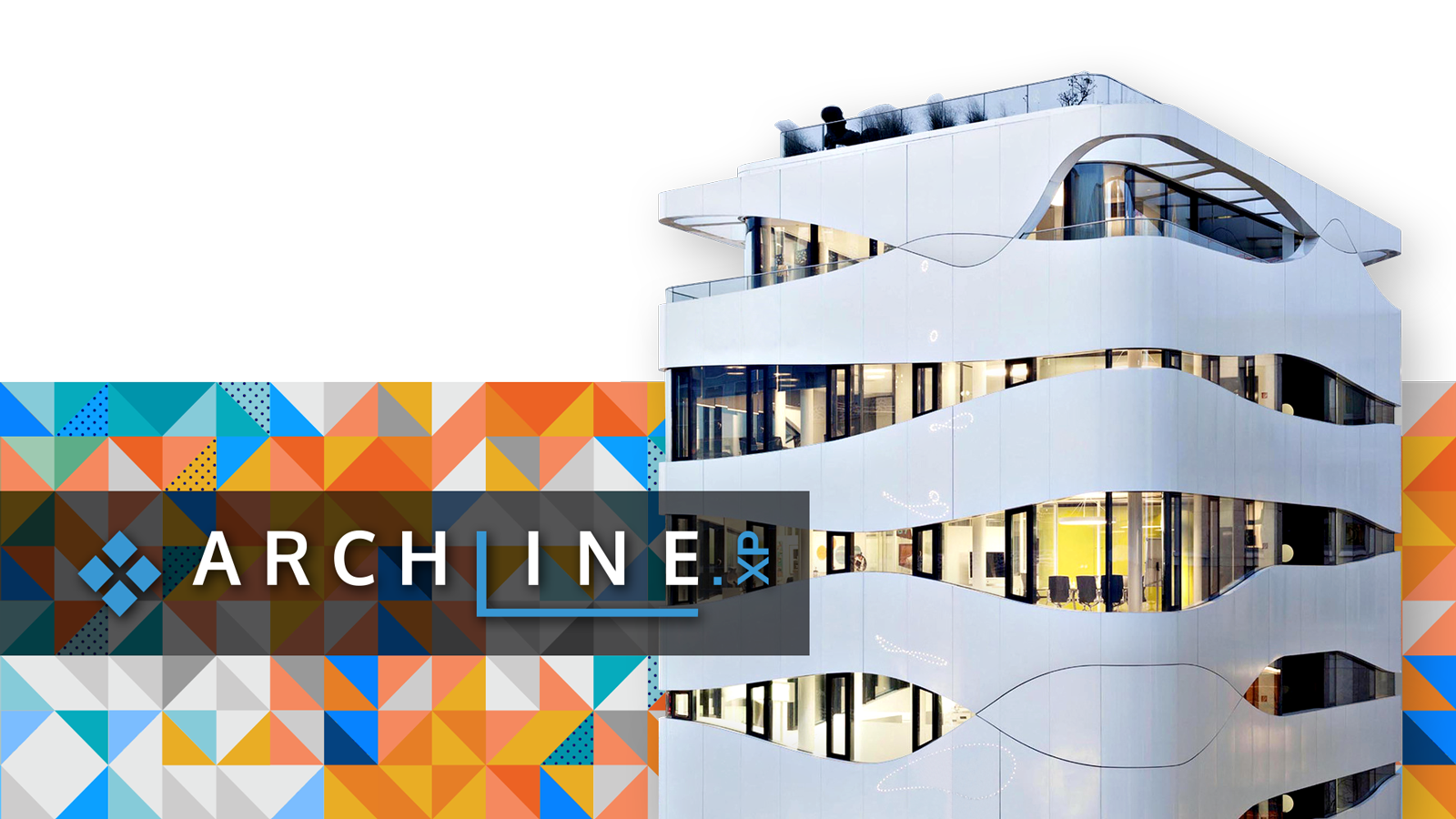 Interior Design Just a Click Away!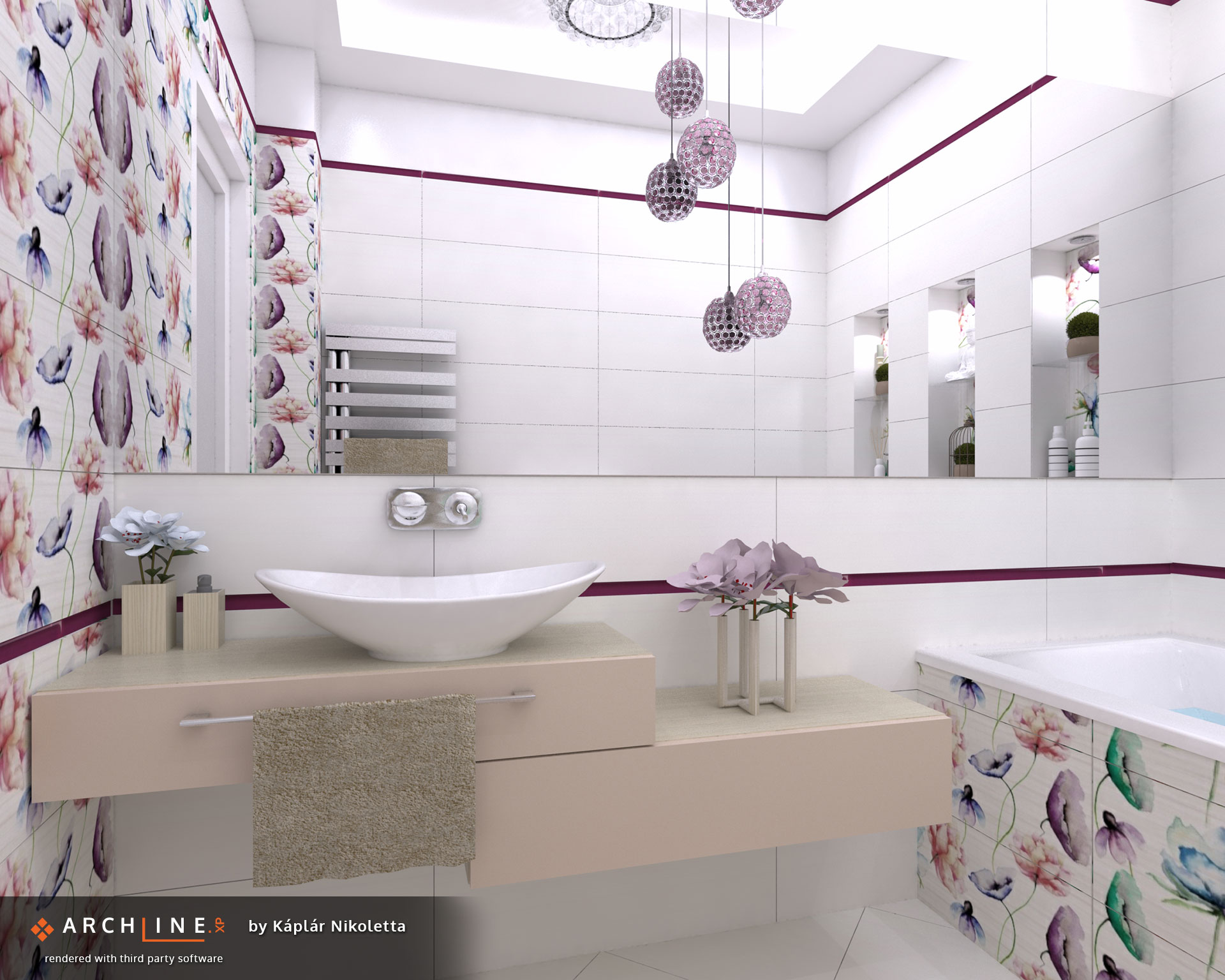 Let's start with a specific example: You get a scanned, hand-drawn floor plan from the customer and you have to use this to design the living room. In a better case you get the drawing in DWG, which is easier to work with. First, you import the floor plan as a raster image, and then set the correct scale based on a known length. This is where planning begins.
You set the parameters of the wall and place them according to the drawing. The first wall will be immediately visible in the 3D window. Now comes the most spectacular part: using the room wizard.
Room-based compact design method. It drastically shortens the work time, and help you furnish your room in seconds. With just a few clicks you can place the doors, windows, set the color of the wall and the floor covering.
We know that curtains and lighting can determine a room's atmosphere significantly, so you can add curtains to the windows and even create the main aspects of lighting.
You can add decorative moulding to the room with one click.
For painting and adding wallpaper, use the "Showroom" function, from where you can download materials from manufacturers that appear instantly on the surface you want.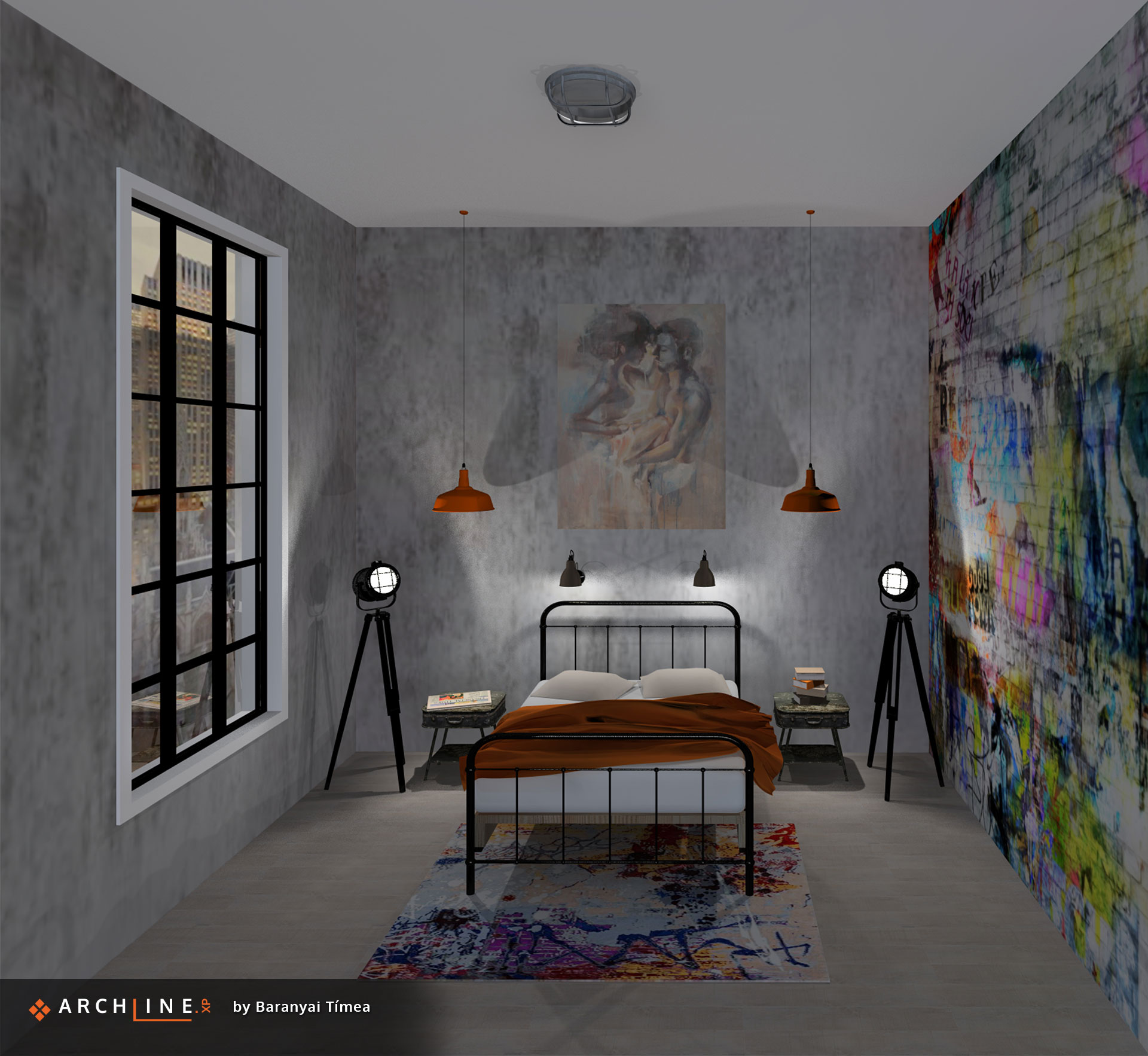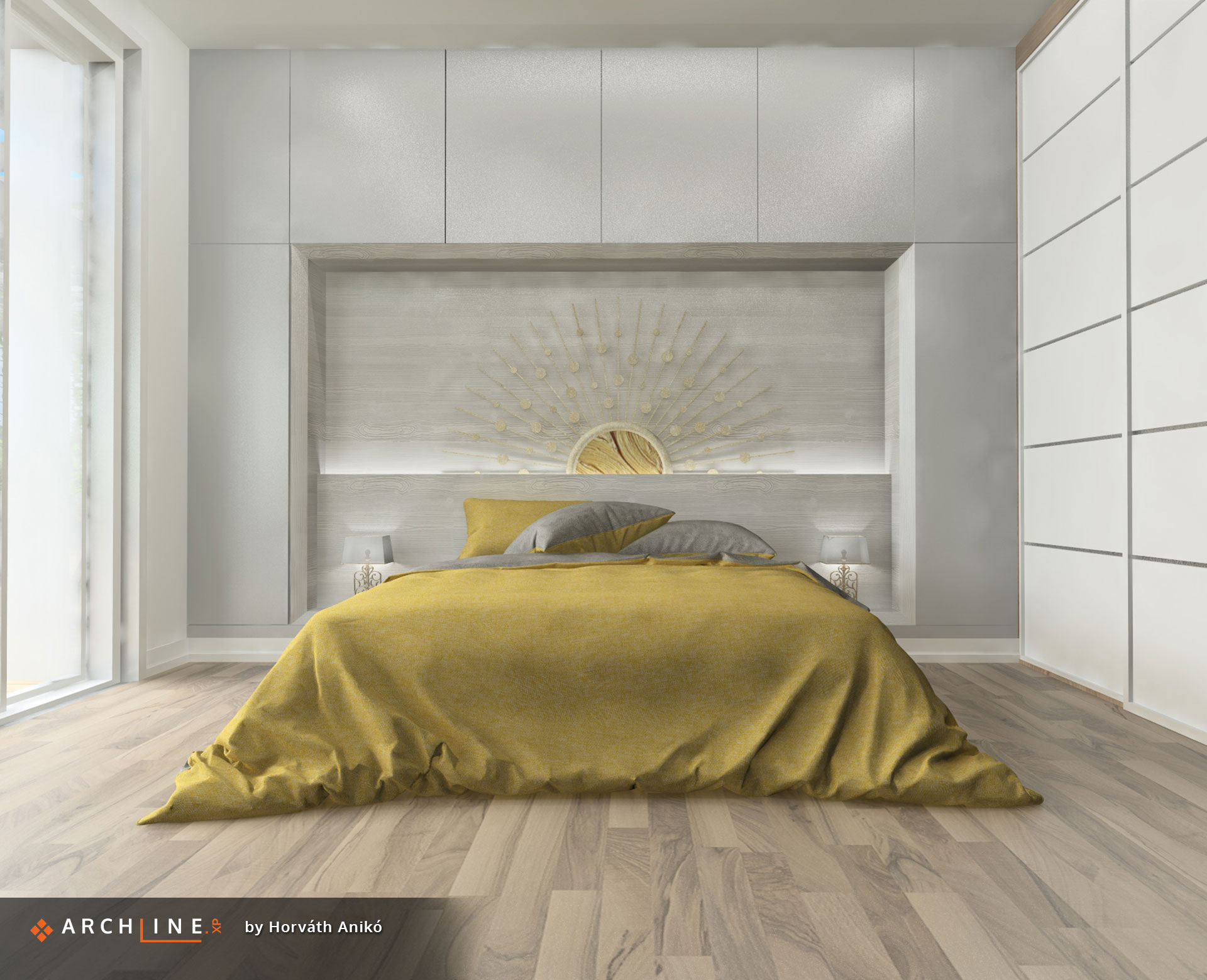 Downloading 3D models from 3D Warehouse
3D Warehouse ™ is a free library of objects, which means that 3D models published on the web can be downloaded and used freely by anyone. 3D Warehouse models make it easy to design beautifully furnished interiors. The selected model loads directly into the ARCHLine.XP project and can be placed immediately. It can also be used later because it is automatically saved to the library.
Using the Blinds and Curtains command you can make your home feel cozy with the realistically designed curtains, Roman blinds, Venetian blinds.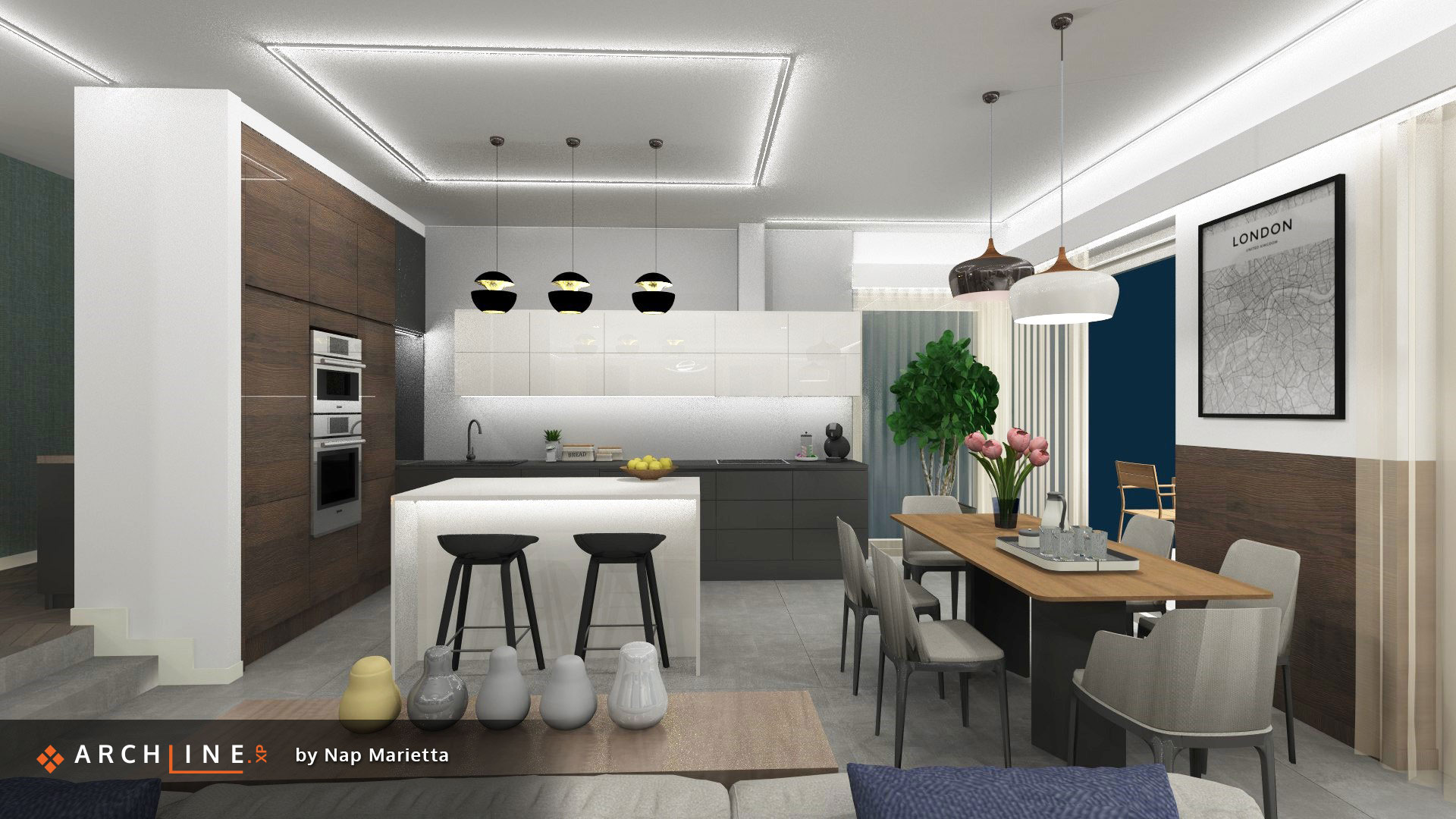 Tiling
With ARCHLine.XP's unique tiling tools, you can precisely design the tiling of walls, floors and other surfaces.
The use of tiling styles (patterns) simplifies tiling a bathroom with a single click. If you want to try a different style, you can re-tile the whole room with one click or try the effect of another style on just one wall.
Mosaic tiles can be made using four different tiles. Built-in patterns include Herringbone, Chevron, Hexagon, Alhambra, Fly and Triangle tiles.
With the help of detailed Excel quantity lists, time-consuming price calculations can be done quickly and accurately.
In effect, this also makes presenting your ideas to a client easy, since you don't have to wait for renders to process. You and your client can easily go through this simple process to test concepts and ideas, and ultimately develop a fully realised design that exceeds client's expectations, all without needing to pay an expert visualiser hundreds of dollars for a single still image.
Moulding
The decorative profile and moulding tools gives the interior a clean and sophisticated look. Decorative profiles are placed in ARCHLine.XP plans with just one click or by specifying a path.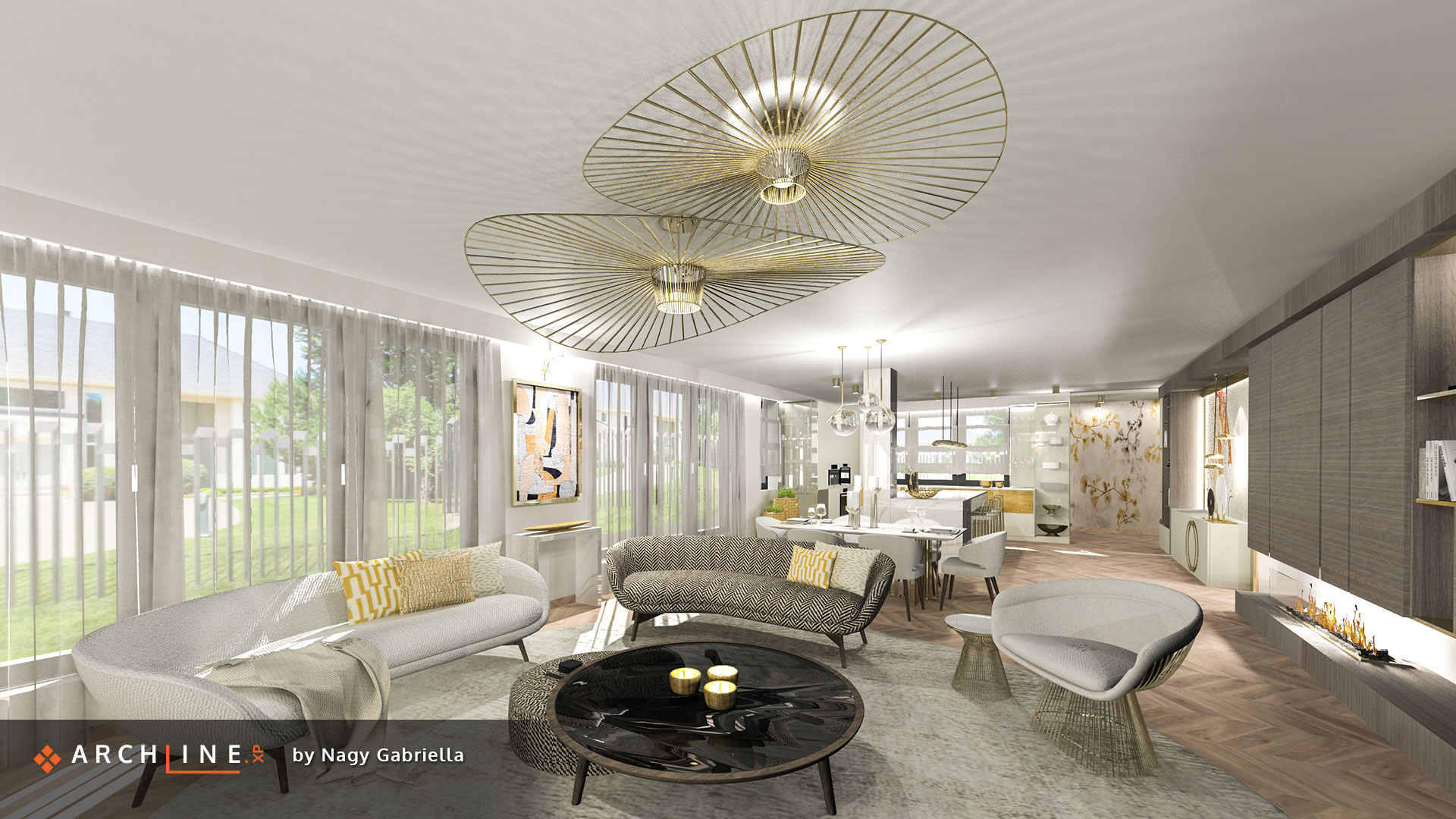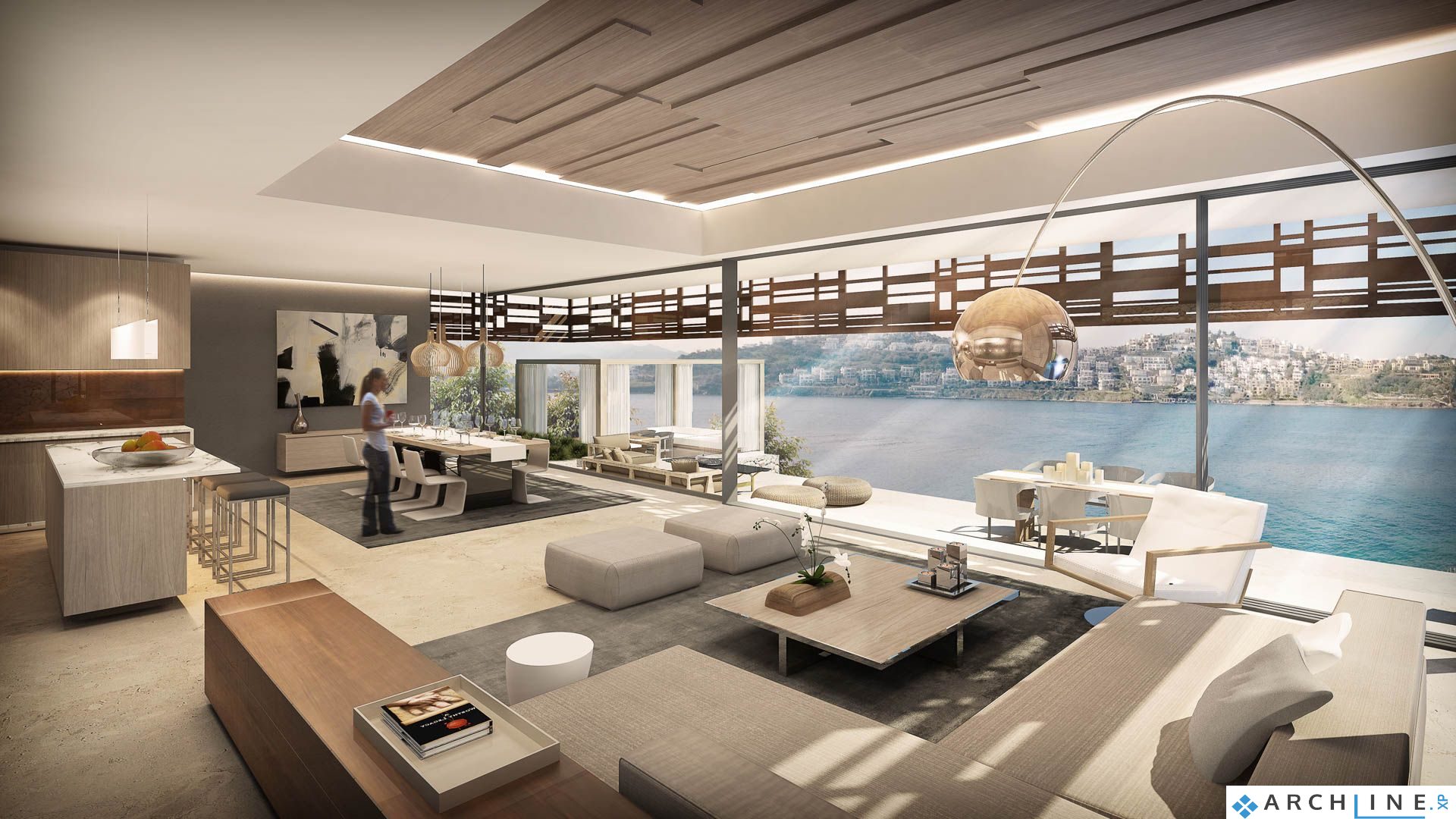 Lighting
Correct lighting will make any room more spacious and cozy.
You can place different types of luminaires in the model and study their effects.
You can choose traditional lamps, LED stripes for any path and illuminated text in 3D.
LED strips with any path offers fascinating effects in every type of room.
Lamp groups can be created in the suspended ceiling.
You can change the brightness or quickly create lighting variations.
Lighting plan (2020 Release)
The function helps you to create a lighting plan by assigning switches and lamps.
The symbolic representation of the lamps enables a uniform layout of the floor plan.
Lighting plan represents the wiring as 2D linework.
The lighting plan displays with red lights the connected lamps
and with blue the free lamps, those are not yet assigned to any switches.
Furthermore you can calculate the built-in power (W) as an indicative value for the intended luminous flux (lumen) in the room.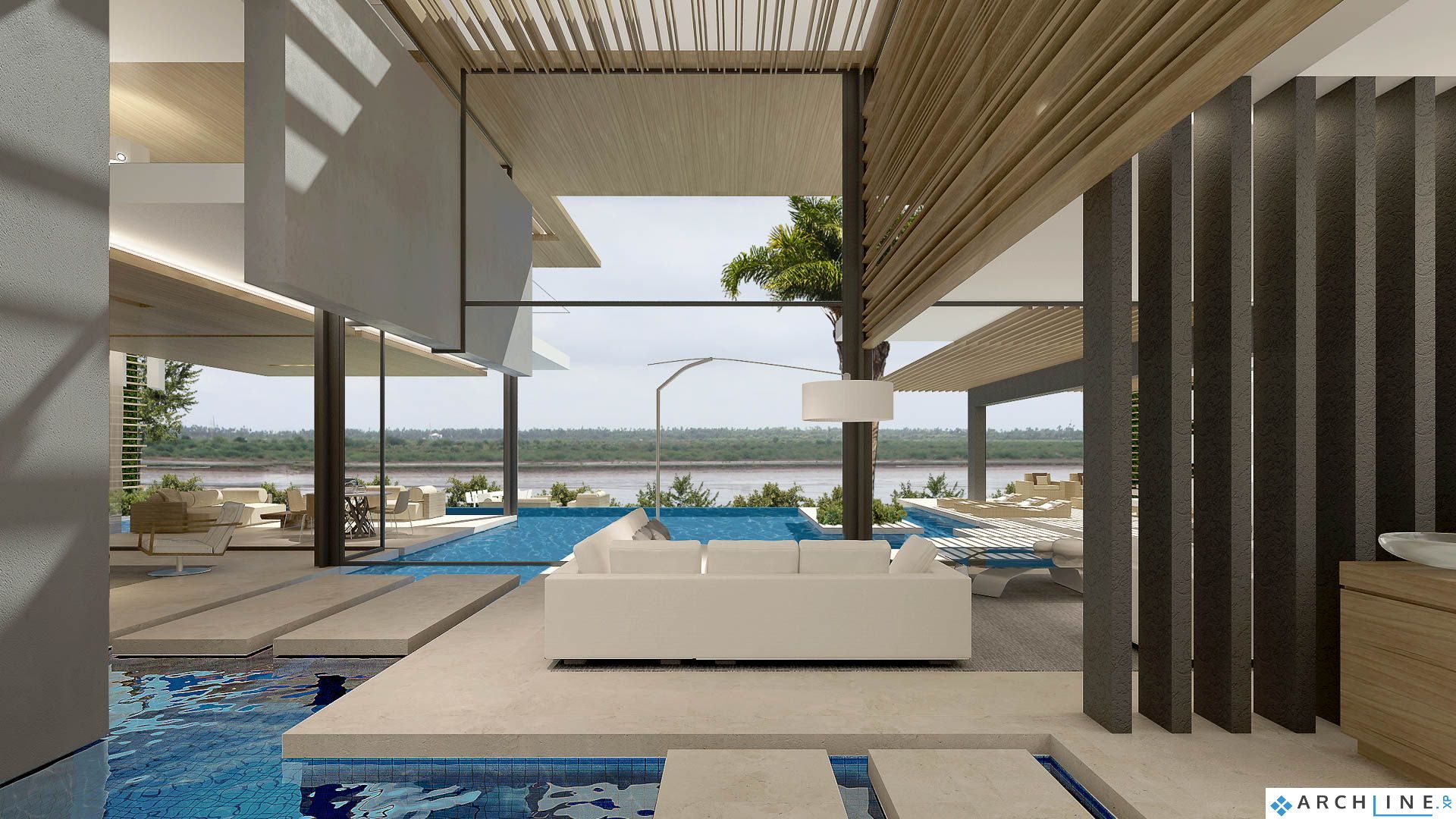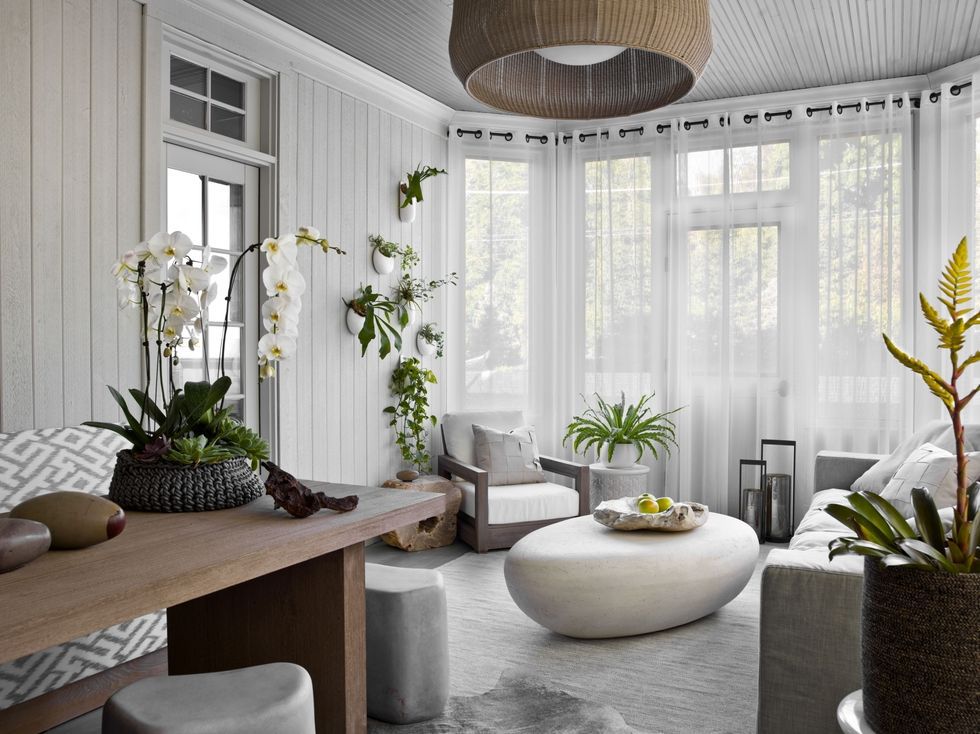 Precise recess and cut-out
Suspended ceiling
In most cases, suspended ceilings are installed as decorative elements. You can choose from plain or grid ceilings. In both cases, you have the option to place spotlights and lamp groups in the ceiling with precise recess and cut-out.
A central issue for customers
Kitchen design
Kitchen design is a central issue for customers. ARCHLine.XP contains all the tools you need to design your kitchen furniture (or any storage furniture, cabinet, chest of drawers, etc.). As a starting point, use the parameterizable cabinet tool, which allows you to set dimensions, sides, divisions, and even add custom furniture fronts.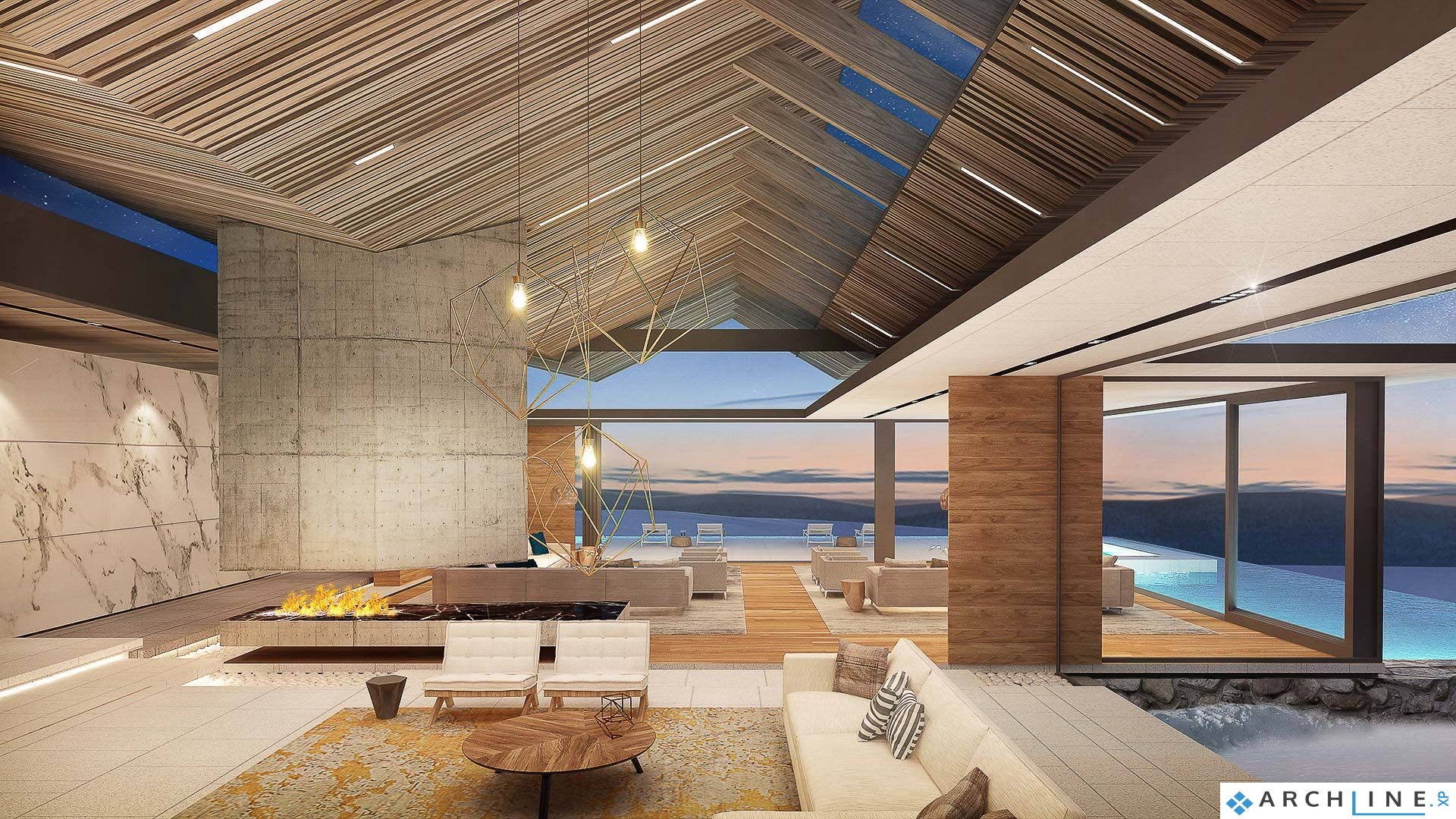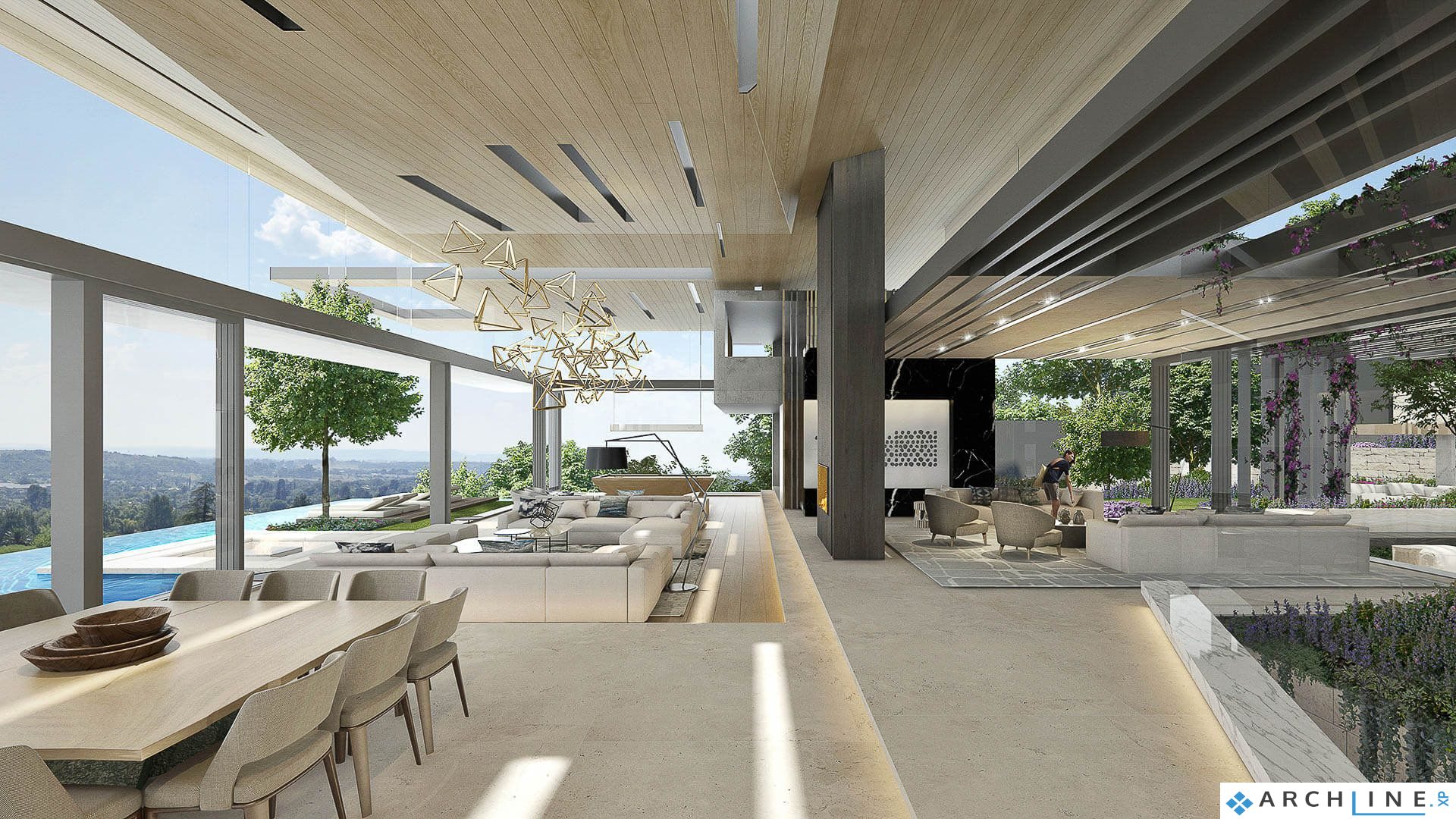 Correct setting of material properties
Photorealistic images
Use render styles to create high quality photorealistic images. Render styles include the correct setting of material properties and are assigned into groups: such as metal, glass, brick, mirror, etc.
Render styles can be assigned to any surface.