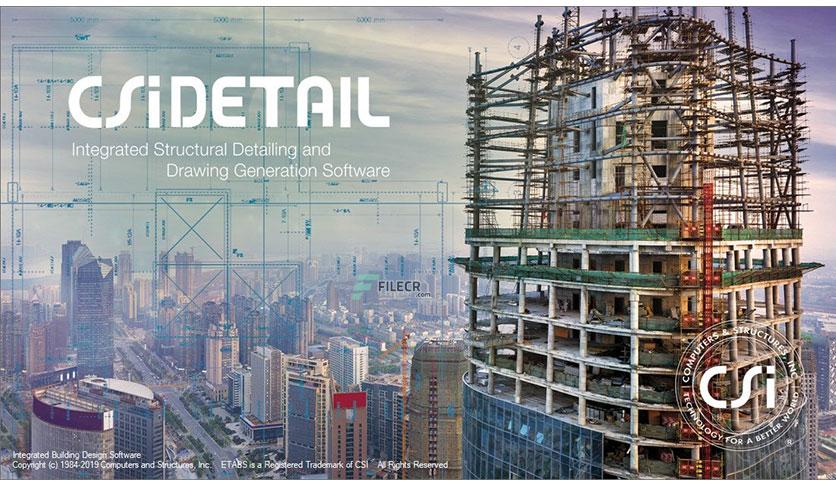 STRUCTURAL DETAILING AND DRAWING GENERATION
CSiDetail is an integrated and interactive software product for generating detailing output, such as detailed views, drawings, bills of materials (BOM), and bills of quantities (BOQ) from ETABS models.
Processor
Minimum: Intel Pentium 4 or AMD Athlon 64
Recommended: Intel i5/i7, AMD Athlon X4/Ryzen, or better
A 64-bit CPU is required
Operating System
Microsoft® Windows 7, Microsoft® Windows 8 or Microsoft® Windows 10
64-bit processor
Video Card
Minimum: Supporting 1024 by 768 resolution
Recommended: Discrete video card with NVIDIA GPU or equivalent and dedicated graphics RAM (512 Mb or larger) for DirectX graphics mode. The card must be DirectX 11 Compatible.
DirectX graphics mode fully utilizes the hardware acceleration provided by a GPU and dedicated graphics RAM.
For better graphics quality in terms of anti-aliasing and line thickness, the device raster drawing capabilities should support legacy depth bias.
Disk Space
6 GB to install the software.
Additional space will be required for storing files, dependent upon the size of the models
Recommended: 500GB or larger PCIe Solid State Drive (SSD). External and network drives are not recommended.
Other
ACE-Hellas S.A.
Integrated Solutions